Champions

The Task Force features Members of Congress from both parties who advance the cause of American innovation.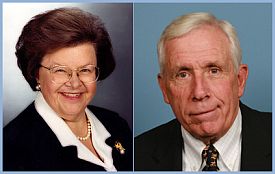 Sen. Barbara Mikulski
Rep. Frank Wolf
Senator Mikulski and Representative Wolf come from different sides of the political aisle, but have a shared passion for research. As the chairs of the Commerce, Justice, Science Appropriations Subcommittees in their respective houses, both Members have championed the benefits of scientific research and STEM education.